It was "all hands on deck" for our skipper and crew during a recent 2-day sailing experience. Bewitched, skippered by our experienced instructor Mick Chantler, was involved in the rescue of a stricken craft last week.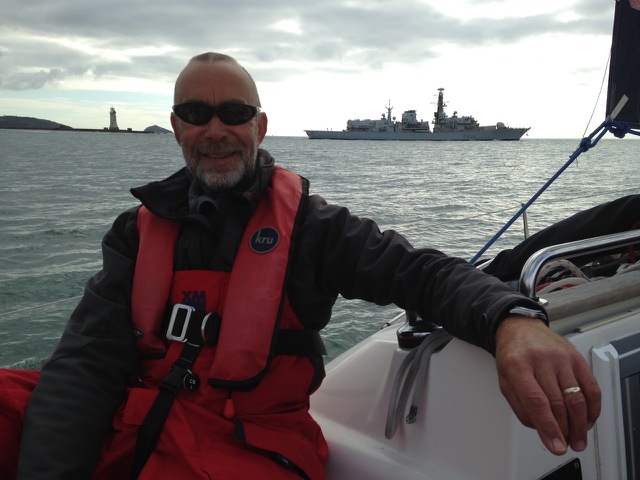 At approximately 1230 on Saturday 22nd June, a small 20-22' day sailing boat was spotted very close to Renny Rocks with its mainsail half hoisted and one of its crew waving both arms frantically to attract attention. Upon closer inspection, it became clear that the vessel was in danger.
Falmouth Coastguard was alerted. Plymouth Inshore Lifeboat was tasked to assist in the rescue.
In the meantime, Mick and his crew were on hand to assist.
The cruising area around Renney Rocks needed to be approached with caution; there was just 4 – 6 meters of water to work with. Upon discovering that the boat was stuck with no propulsion, Mick and his crew managed to stay head-to-wind and float a towline to the vessel on a fender. After some time, the crew of the stricken boat had a line attached.
However, after beginning to carefully tow in the shallow waters, it became apparent that neither vessel was moving. It was clear that the stricken boat had a fouled propeller and was secured to the sea floor, suspected to be a crab pot line. Because of this, they were instructed to cut the tow line.
By this point, the Plymouth Inshore Life Boat had arrived on the scene. This enabled Mick and his crew to recover the towline and get into the safer, deeper water whilst the experts took over.
Our thanks go out to Mick and his crew, all guests of Devon Sailing Experiences, for their professional assistance during the rescue. And as always, thanks to the RNLI, Plymouth Inshore Lifeboat and Falmouth Coastguard.