With our yachts being based in Plymouth, Devon, we are ideally located for you to explore and enjoy a southwest bareboat charter. Whether you are chartering for a weekend, 5-days or 7-days, we can help you devise an itinerary that is right for you and your crew.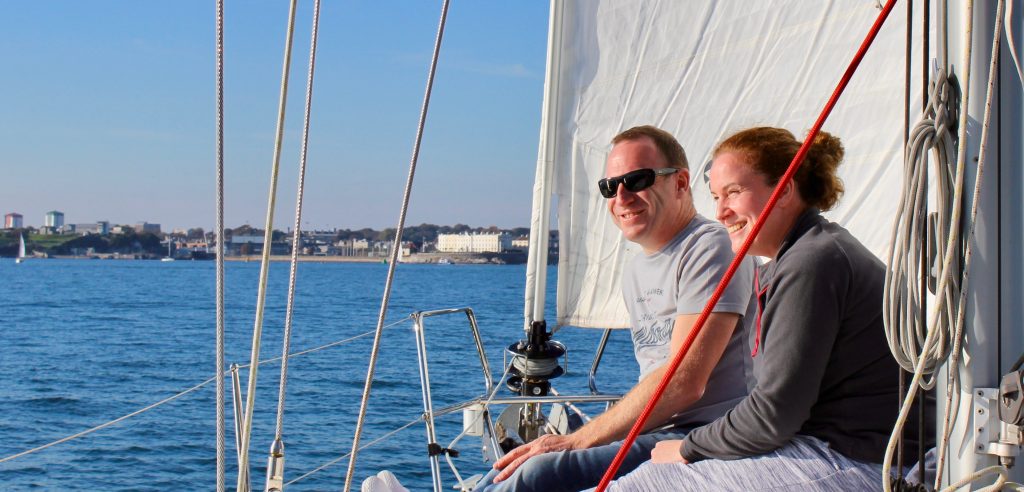 Weekend Bareboat Charter

We will meet you at Mayflower Marina or King Point Marina (depending on the yacht you are chartering) at 16:00 on Friday. After a yacht handover, you are free to settle aboard the yacht for the evening. The locations of our marinas mean that you have easy access to some fabulous areas to enjoy for the evening: Royal William Yard and The Barbican offer a good selection of pubs and restaurants to suit all tastes. Alternatively, depending on the tide times, you may choose to head over to the River Yealm to visit Newton Ferrers and Noss Mayo for the evening or alternatively anchor in Cawsand Bay.

Because of the ideal location of Plymouth for your southwest bareboat charter, you have plenty of choices about where to head for the weekend. If you have an easterly, Fowey and Helford River are popular destinations for our guests. A westerly, and you may decide to head to Salcombe. All of these destinations are easily accessible for a weekend bareboat charter, giving you plenty of time to return to the marina, refuel and clean your yacht before returning it by 17:00 that evening.

5-day Bareboat Charter (midweek)

You will be able to access your yacht from midday on Monday. We will meet you at the marina for the yacht handover, and after you have loaded your gear and provisions on board, there are plenty of sailing options for you.

Depending on wind directions, tide times and the abilities of your crew, you could head as far east as Dartmouth or Torbay and as far west as Falmouth; some charterers have reached the Scillies, but this can be quite a challenge and needs very careful planning with sailing conditions and timings to ensure the yacht is returned on time, so we would recommend a minimum of 7-days to try to achieve this.

Your yacht will need to be returned to us at the marina by 11:00 on Friday, refuelled and cleaned. For this reason, many of our guests like to spend Thursday evening anchored in the shelter of Cawsand Bay, a short sail from the marina.

7-day Bareboat Charter

Our 7-day bareboat charters can run from midday Monday to midday Friday or 16:00 Friday until 11:00 Friday. Again, we will meet you at the marina for the yacht handover and then you will have a week to explore the stunning coastline of Devon and Cornwall.

Possible destinations may include Cawsand Bay, Helford River, Fowey, Falmouth or the Isles of Scilly to the west, and River Yealm, Newton Ferrers, Noss Mayo, Salcombe, Dartmouth, Torquay or Brixham to the east.

Again, your yacht will need to be returned to us refuelled and cleaned by the arranged time.

Tempted?

A 20% deposit will secure a date for you, with the remaining payment due 4 weeks before you sail. Further information about what is required for a bareboat charter can be found here: Bareboat Charter FAQs.

If you are a returning customer, you will be offered a 10% discount on our prices during 2020.

What are you waiting for? Book your southwest bareboat charter for 2020 by emailing info@devonsailingexperiences.co.uk or call 01752 424514.