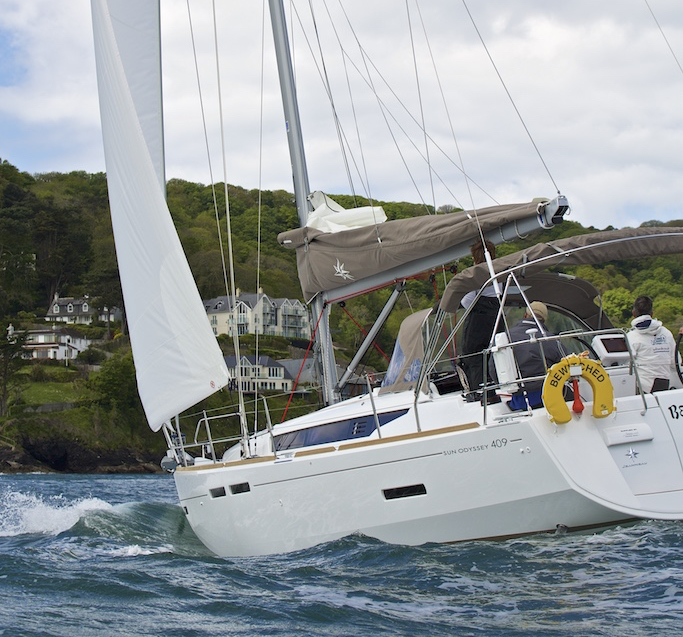 So you have thought about chartering a yacht in Devon or Cornwall. What kind of things do you need to look out for and what are the pitfalls?
Chartering a yacht
First off, you need to know whether you will be allowed to charter, the sailing conditions and the costs (boat insurance etc). In the UK , it is more difficult to sail and more expensive to charter than chartering in the med. Usually you'll need a minimum of an RYA day skipper ticket – the practical tidal one, not the theory part. On top of that, you will need to have skippered before (probably a few hundred miles worth). It's worth remembering you are in charge of something that is anywhere from £20K to several hundred thousand pounds so it's worth being honest with yourself.
If you're not certain or don't want the responsibility, you have 2 options:
1) Skippered Charter. You can still do as much of the skippering as you want, but you have the crucial element of having someone to fall back on and take away the anxiety of mooring or problems you may encounter.
2) Refresher training. At Devon Sailing Experiences we can put a yacht master instructor on your boat for the first day or two. This helps with confidence and will also help you learn key skills you may not get with RYA qualifications (RYA training is quite a broad brush with a set criteria).
Booking early
Waiting until July or August to book a yacht charter will mean you'll be disappointed, or you'll end up with something that really doesn't work for you. You'll be surprised at the number of calls we get in August for August. Ideally, you'll be booking in Jan/Feb/March to secure the boat that you want. Ask for photos so you know what you're getting and whether the yacht is kept clean and tidy.
Security deposit 
All charter companies require a security deposit. This usually ranges from £1000 plus and it covers damage (or insurance excess) that you might of caused during your charter. In reality, it won't cover anything significant but things like gel coat damage would be covered.
Your Yacht Charter
If the cruising ground is unfamiliar, ensure the yacht you are chartering has (at it should do by law) up to date charts and a plotter.
Don't try to be too ambitious early on – the almanac contains the distances to your destination  but are assuming your VMG is 100% (i.e you are heading directly to your destination without the need for tacking or gybing). Weather plays a big factor on you, your crew and the angle you can sail (or motor) to the destination. If you're sailing into strong winds, don't forget that the sea state and the fact you'll be tacking will add significant constraints to your plans. Have a back-up plan.
Don't be afraid to stay in the harbour; you've sailed to a nice place so why not enjoy it for another day rather than go out in unfavourable conditions.
Finally
Sailing, unlike power boating, is not about getting from A to B as quickly as possible. It's about enjoying the experience of being out on the water and using the natural elements to drive yourself to the destination …. enjoy it!
For photos of your yachting experience see our partners at marine digi pics