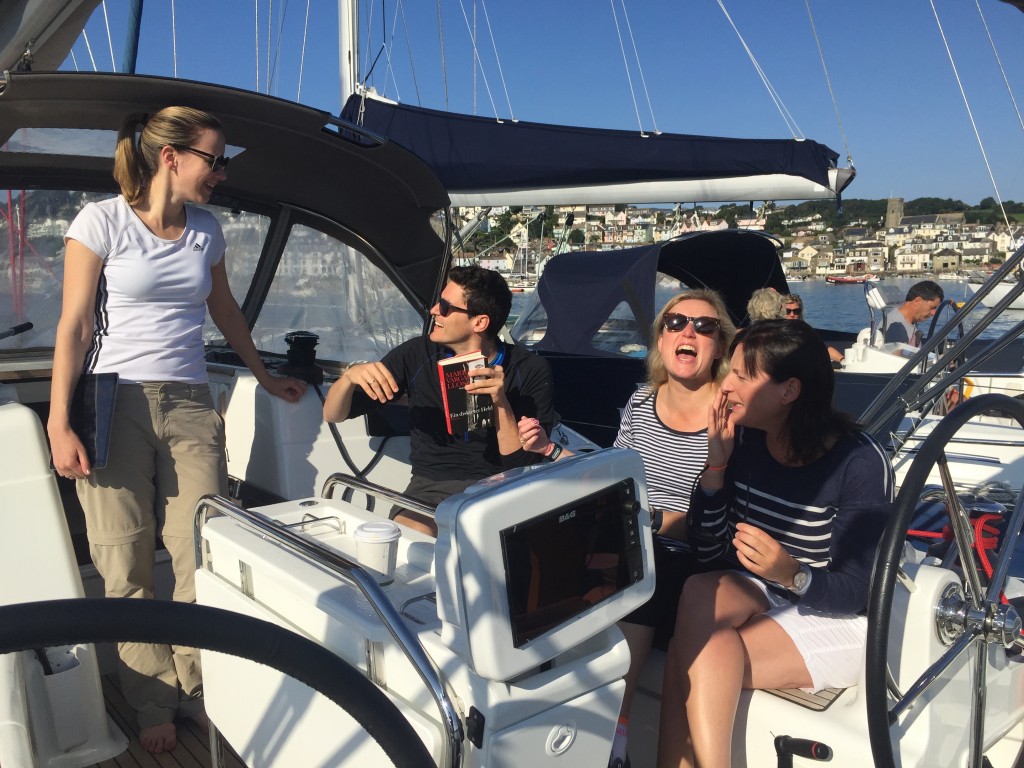 Sailing vouchers can now be purchased from the Red Letter Days sailing website.
Red Letter Days is a well-known internet-based company that sells "experiences" from the adrenaline fuelled to the relaxed. Booking a sail with Red Letter Days couldn't be easier – this link will take you directly to the site: (https://www.redletterdays.co.uk/experience/ref/dseso/a-sailing-weekend-for-two)
And what a fabulous weekend we spent with our latest guests who purchased sailing vouchers through Red Letter Days. The photo says it all. The sky was blue, the early September sunshine warmed the air, and our guests (both groups from different parts of the country) gelled well. Sailing vouchers for special occasions can be booked directly through our website or through Red Letter Days.