Welcome to our final newsletter of 2016.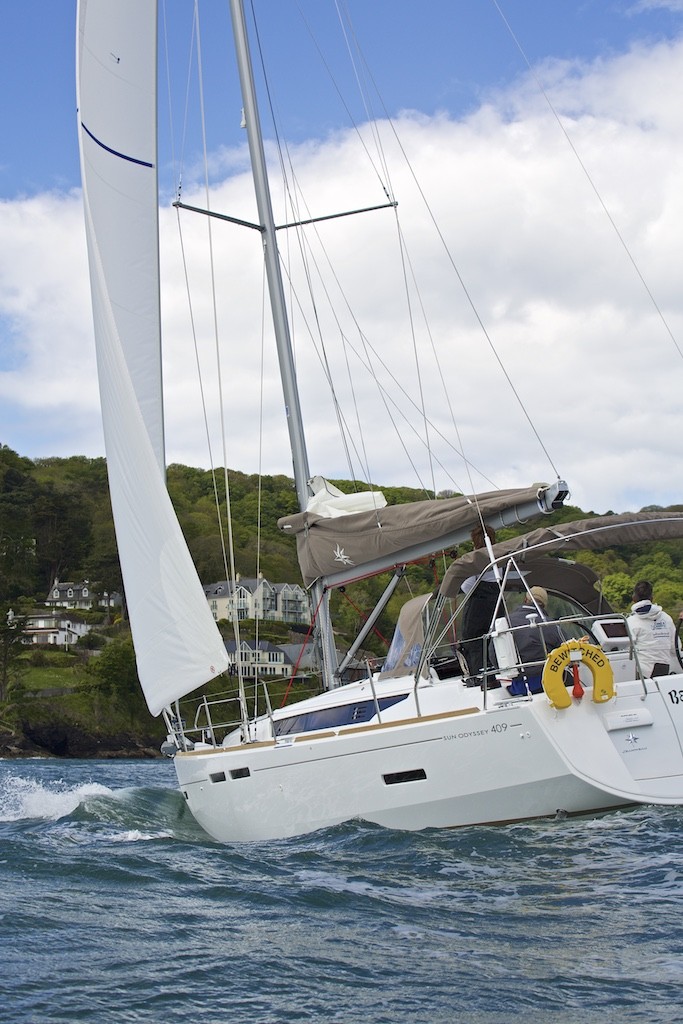 New for 2017
During 2016, we had lots of potential customers contacting us requesting to join 5 or 7 day skippered charters with the idea of booking a cabin for themselves and sailing with a group. However, this was often difficult to arrange in a cost-effective way at the convenience of all our guests. Therefore, we have been working hard to find a way of making this type of sailing experience work for 2017.
We would like to create a database of individuals who would be interested in booking a cabin onboard our 40' yacht, Bewitched, with the aim of meeting like-minded people and just setting sail with a skipper. We will use your contact details to email you to let you know when potential dates for such experiences are available, giving you the opportunity to make up a group and just go!
Whether you are an experienced sailor looking to build some miles or just looking to have a fun week on the water – this group skippered-charter is an ideal opportunity. If you would like your details added to our database (no obligation to book), just let us know by emailing katie@devonsailingexperiences.co.uk. Your personal information will not be passed on to anyone else.
Sailing Gift Vouchers
Looking for a Christmas present with a difference? A Devon Sailing Experiences gift voucher could be the answer. We can provide vouchers for day or weekend sails for you to present to family members or friends. Valid for 1 year, the recipient can choose a convenient date to take their sail (subject to availability).
Top Experiences for 2016
We had an extremely busy second season where we were able to rely on our fantastic team to work long hours at short notice. Our sincere thanks go out to Gail, Neil and Tim who all helped make things happen. Here are the top packages we were able to offer (in order of popularity during 2016).
#1 – Day Sails (Bewitched)
Day sails continue to be our most popular sailing experience. We believe that this is due to its affordability and the fact that it is suitable for everyone. Whether you have sailed before or are brand new to sailing, this experience makes a great day out. We also saw an increase of the numbers of people buying vouchers as gifts for their friends and family – they can make ideal presents for the person who is so difficult to buy for. With Christmas around the corner, it might be worth remembering that we can send gift vouchers to be used any time (subject to availability) during the next sailing season. Suitable for all sailing abilities (including those with no previous experience).
#2 – Bareboat charters (Spellbound, Bewitched, Barbarossa and Troppo Bella)
For those with qualifications and experience of sailing in tidal waters, we now have 4 yachts available for bareboat charter. Devon and Cornwall are both accessible from our base location and boast vast sailing ground with beautiful destinations. We have received great feedback about our yachts and available destinations from our charterers this year, and hope to see some familiar faces return next season.
#3 – Weekend Skippered Charters (Bewitched)
With amazing locations such as Salcombe and Fowey within easy sailing distance for a weekend, this continues to be a popular experience. With no more than 4 guests per trip, there is space to enjoy the whole experience. Suitable for all sailing abilities (including those with no previous experience).
#4 – Exclusive Skippered Charters (Bewitched and Spellbound)
From a single sailing day to a 7-day family holiday, this method of chartering a yacht has seen a steady increase in bookings. It makes financial sense for a family holiday, where you visit such beautiful locations and your accommodation is included. Suitable for all sailing abilities (including those with no previous experience).
Payments
We can take payments for charters and sailing experiences by bank transfer, PayPal or card.
If you are bareboat chartering, we are now able to take pre-authorised card payments for security deposits. If you wish to pay your security deposit this way, please telephone the office ahead of your charter. We will need to take an administration charge of £10 if you choose to pay your security deposit payment this way. There will be no charge for direct bank account transfers.
Keep in Touch
Thank you to all the people who have got in touch with photos of their charters. We love seeing them, so if you've got some to share and you don't mind us using them on our blog posts (including Facebook and Twitter) do keep sending them. We won't mention names or dates in our posts, but they are great for us to use alongside our narrative.
Twitter and Facebook Accounts
Follow us on Facebook (https://www.facebook.com/devonsailingexperiences/) or Twitter (@devonsailingexp) to keep up to date with events and availability for bareboat or skippered charters.
Sailing Schedule
We have started adding dates for day and weekend sails to our 2017 sailing schedule. During the sailing season (April – October 2017) it will be constantly updated with new available dates. Details can be found here: http://www.devonsailingexperiences.co.uk/devon-sailing-schedule/
If you can't see a date that is suitable, do get in touch and we will do our best to accommodate your requirements.
Returning Customer Discount Scheme
Don't forget  – we offer a 5% discount to customers who re-book charters with us.
Looking forward to seeing you out on the water with us in 2017.
Nick and Katie Rich