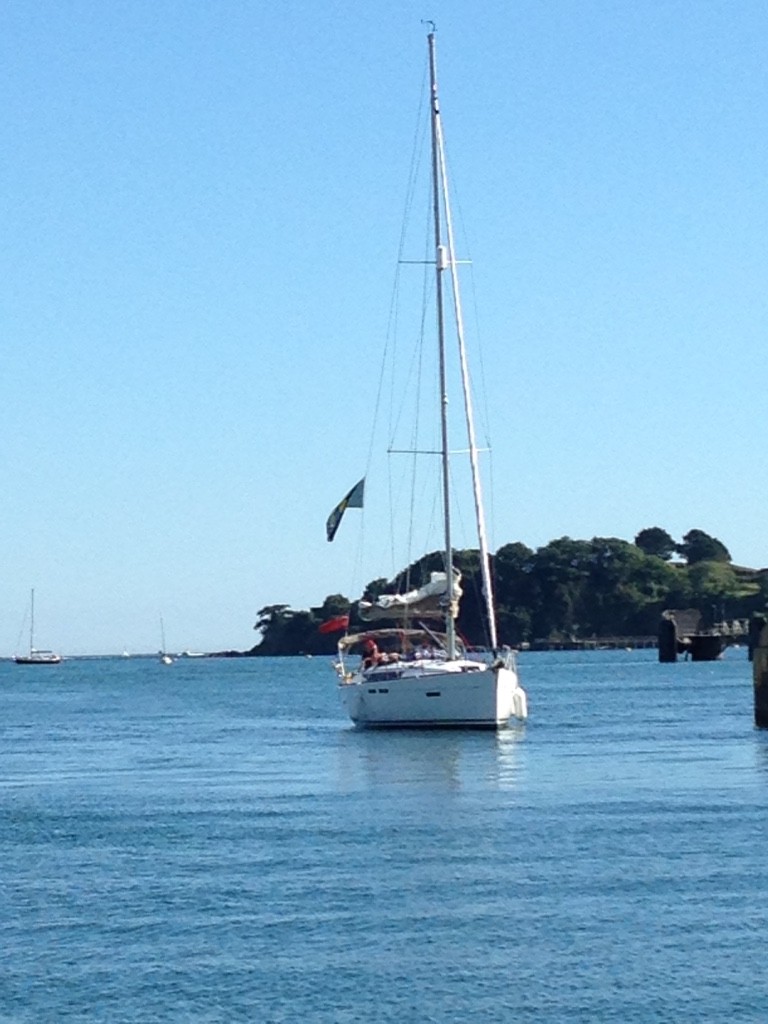 Why do we love sailing from Plymouth? Plymouth is a wonderful base location for our sailing experience business, and it is rapidly being picked up on the radar by journalists as being a cool little city by the sea. Did you read Holly Bruce's review in GQ magazine last month? It was an inspiring read – but we think we can add to it (from a sailing perspective and with our guests in mind, of course!)
When planning a bareboat charter or sailing experience, Plymouth is often overlooked as a possible sailing starting point because it is viewed as being too far away. However, it is more accessible than you think. Firstly, Plymouth has a mainline train station, making it just over 3 hours from London, 2 hours from Bristol and 3-and-a-half hours from Birmingham. Our yachts are based at the King Point and Mayflower Marinas – just a 5-minute (or a 6-minute at the very most) taxi ride from the station. In my opinion, you can't get much more accessible than that!
For the same reason, bareboat charterers often request yachts on the River Dart thinking that Dartmouth is closer to their home than Plymouth. Mileage-wise, it probably is. However, have you tried driving through those narrow lanes…behind a tractor…then tried to find a parking space close enough to unload your provisions? (Forget it during regatta week!) It certainly adds to your journey time. Travelling to Plymouth is so straight forward: the M5 turns into A38, so at least 2 lanes most of the way giving you the opportunity to overtake all the way down! With a car park at the marina and the yachts being moored on pontoons (as opposed to trot moorings), everything is so much easier. (Incidentally, Dartmouth is easily accessible within a days sail, and in my opinion, it is so much more fun accessing it by water rather than road.)
As a starting location, sailing from Plymouth is ideal because it gives you so many destination choices regardless of the wind direction. Leave King Point Marina and head west for Fowey, Falmouth and the Isles of Scilly, or head east for Salcombe, Dartmouth, Brixham and Torquay. It is an ideal solution for those looking to bareboat charter or take part in one of our weekend sailing experiences package.
Plymouth itself has so much to offer our guests. Looking for restaurants within easy reach of the marina? The Dock is based at King Point Marina and offers a wonderful range of food in a lovely environment. A 15 minute walk in one direction will take you to the historic Royal William Yard which houses a number of restaurants, whereas 15 minutes in the opposite direction will take you to the buzzing Barbican area of the city, where you will find yourself walking past (or perhaps into) the famous Plymouth Gin distillery and a further selection of places to eat.
Plymouth is a vibrant waterfront city packed full of attractions, activities, shopping, entertainment and sightseeing. And as far as we are concerned, it is an ideal base location for the start of your sailing adventure.