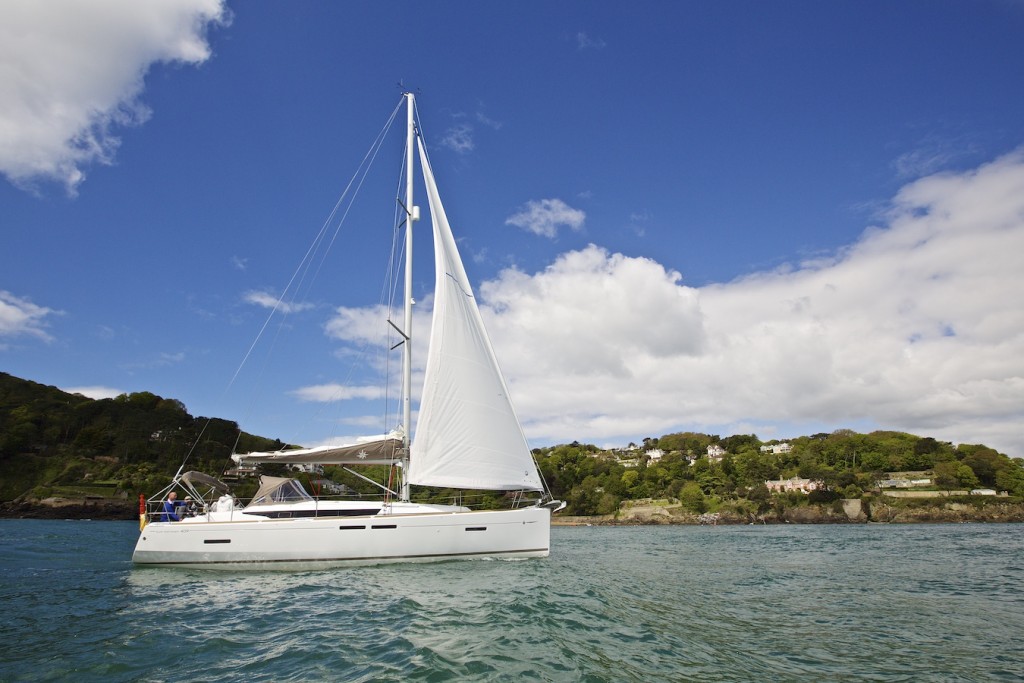 10 New Year Resolutions to Make in 2017 by Eleanor Aldridge – we absolutely LOVE this blog post. Why? Well, to us it screams, "Try sailing!"
Here is how we see it.
"I will make an effort to travel more sustainably"
You can't get any more environmentally friendly than travelling under sail. And after a day on the water, what could be more rewarding than mooring up in the small Westcountry towns of Salcombe or Fowey to visit some of the quirky, independent restaurants and pubs? With locally sourced food and beverages on offer, sustainability is at the core of our offering (see our Responsible Travel policy.)
"I will see more than the big sights"
Being able to access the most beautiful coastline in the UK (in our biased opinion, of course!) is a definite advantage to travelling under sail. Our base location in Plymouth is a stone's throw from the South West Coast Path, so combining a trek with a day or weekend sail is an option for the adventurous.
"I will be confident in travelling my own way"
Whether you are travelling solo, with friends, with a partner or family, we have an option for you. Never sailed before? Not a problem. From beginners to seasoned sailors, we have something to suit your needs. You can view your sailing options here (hover over 'Adventure Sailing' to see them), or get in touch to arrange a bespoke package.
"I will go on an unforgettable journey"
Whether you are new to sailing or have hundreds of nautical miles under your belt, you never forget taking the helm and sailing a yacht for the first time. Your skipper will encourage you to take part in as much (or as little!) helming and yacht management as you choose. He or she will also provide lunch whilst underway.
"I will visit at least one new city"
Our base location in the city of Plymouth remains under the radar for most people, but should it? Read this review in GQ magazine by Holly Bruce. Make Plymouth your new city for this year before too many people jump on the bandwagon.
"I will stay somewhere incredible"
Can you think of anything better than dropping anchor in a secluded cove and enjoying lunch on board a yacht? How about staying overnight onboard whilst listening to the waves gently lapping on the hull? Then, waking up to the beautiful surroundings of the River Yealm/River Fowey/Salcombe Estuary…wow!
"I will take time to appreciate nature"
With no mobile phone signal (hurray!) you will have nothing more to do than sail the yacht with the scenic west-country coastline constantly in your view. Perhaps a pod of dolphins or a seal will put in the odd appearance. We have photographic and video evidence – see the next point.
"I will improve my photography skills"
Taking photographs from the cockpit of a yacht is a skill in itself, but the results can be amazing and definitely worth the effort. See previous point.
"I will learn about the history of the places I visit"
Our base location in Plymouth has so many historic stories: Bronze Age beginnings, the Pilgrim Fathers, Sir Francis Drake, British Naval history, survivors of the Titanic, destruction during the Blitz…I could go on. Happy researching.
"I will have fun"
The most important 2017 New Year Resolution of all. Try sailing and you will have ticked all the boxes of the checklist in Eleanor Aldridge's 10 New Year Resolutions to Make in 2017.