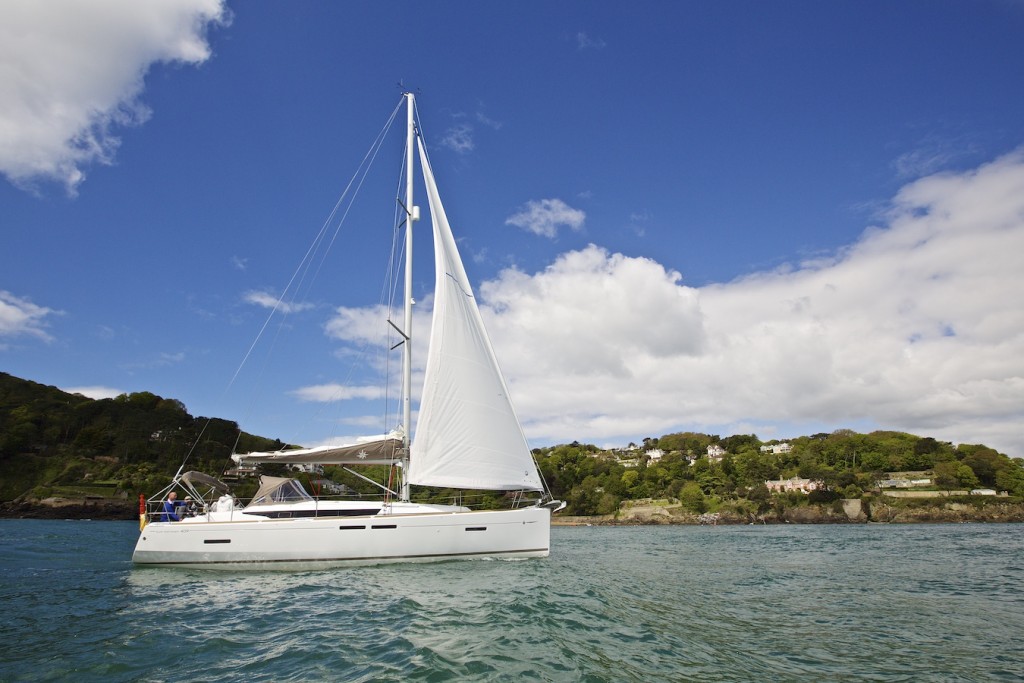 Welcome to our Spring 2017 newsletter.
Devon Sailing Experiences in 2017
As many of our guests are aware, Devon Sailing Experiences is a family run business based in Plymouth, Devon. We run our business in a boutique way, with high levels of service, finishing touches and most importantly – great yachts. Our aim for 2017 is to continue to offer high-quality bareboat charters alongside our increasingly popular 'experience' packages.
New season, new skippers
Due to popular demand for our day sails and weekend sailing experiences, we are pleased to announce that we have expanded our team of skippers. Here are some details about our highly experienced, commercially endorsed RYA Yachtmaster skippers:
Nick – The founding member and director of Devon Sailing Experiences.
Gail – Gail has been part of the Devon Sailing Experiences team since 2016. She has been sailing for over 15 years and is a Commercial Yachtmaster (offshore). She qualified in 2012 following a circumnavigation of the UK. Since then, Gail has spent her time delivering yachts around the UK and Mediterranean. We are delighted to welcome her back for a second season.
Mick – With just over 11,000 miles logged, Mick has been a commercially endorsed Yachtmaster since 2007. He has worked in the Royal Navy as well as a RYA instructor. His friendly manner and professionalism make him an ideal skipper for your charter.
Mike – It was during his 26-year career with the Royal Navy that Mike was introduced to sailing. Since becoming a civilian, he has volunteered for a range of boating charities as well as cruising and racing his own boat. Mike qualified as a RYA Yachtmaster in 2013. We are pleased to welcome him to our team.
What's on in Devon?
We have already started our 2017 season with trips to Fowey and Salcombe. Along with light winds and good doses of sunshine, high pressure has been dominating the Devon and Cornwall coasts. Now seems like the ideal time to remind you of some of the major events happening in and around some of our popular sailing destinations.
Salcombe
30th April – Salcombe Crabfest
2nd – 7th July – Doom Bar Merlin Rocket Week
5th – 12th August – Salcombe Town Regatta
Fowey
6th – 13th May – Fowey Festival of Arts and Literature
13th – 19th August – Fowey Regatta and Carnival week
15th – 16th September – Fowey Music Festival
Dartmouth
12th – 14th May – Dart Music Festival 
8th July – Dartmouth Royal Navy College Open Day 
30th July – Rockfish Crab Party 
24th – 27th August – Port of Dartmouth Royal Regatta
20th – 22nd October – Dartmouth Food Festival
Plymouth
2nd – 4th June – Flavour Fest 
24th June – Armed Forces Day 
27th – 28th July – MTV Crashes Plymouth 
8th – 9th August – British Firework Championships 
16th – 17th September – Plymouth Seafood Festival 
Sailing Schedule
Our weekend sails are proving to be very popular and are quickly getting booked up. Due to the demand for these sailing experiences, we are happy to offer a midweek alternative upon request. After all, there are only so many weekends available during our sailing season!
During the next few months, we will be continuously updating our weekend and day sailing schedule. As always, if you can't see a suitable date, do get in touch – we will always do our best to accommodate your requirements.
Don't forget, you can always follow us on Facebook and Twitter to receive notifications of updates to the schedule.
Keep in touch
Following us on Facebook or Twitter are ideal ways to keep up-to-date with our latest sailing schedules, offers, opportunities and last minute availability. If you have any photos you have taken during your sailing adventures, we would love to share them on our social media pages and in our blog posts, so please keep in touch and email any you are happy for us to use. (We never mention names or dates in our posts, but they are great for us to use alongside our narrative.)
Don't forget to review your experience
At Devon Sailing Experiences we are constantly looking for ways to make your sailing experience with us the best it can possibly be. Your feedback is extremely important to us. We would really appreciate it if you can spend a few moments adding a short review on TripAdvisor or Facebook. Our future guests would love to hear how much you enjoyed your day sail, or about one of the amazing destinations you visited during your weekend sail. As always, our thanks go out to all of our guests who have reviewed us already.
Happy sailing in 2017. We are looking forward to seeing you soon!
Nick and Katie Rich