Welcome to our Summer 2017 newsletter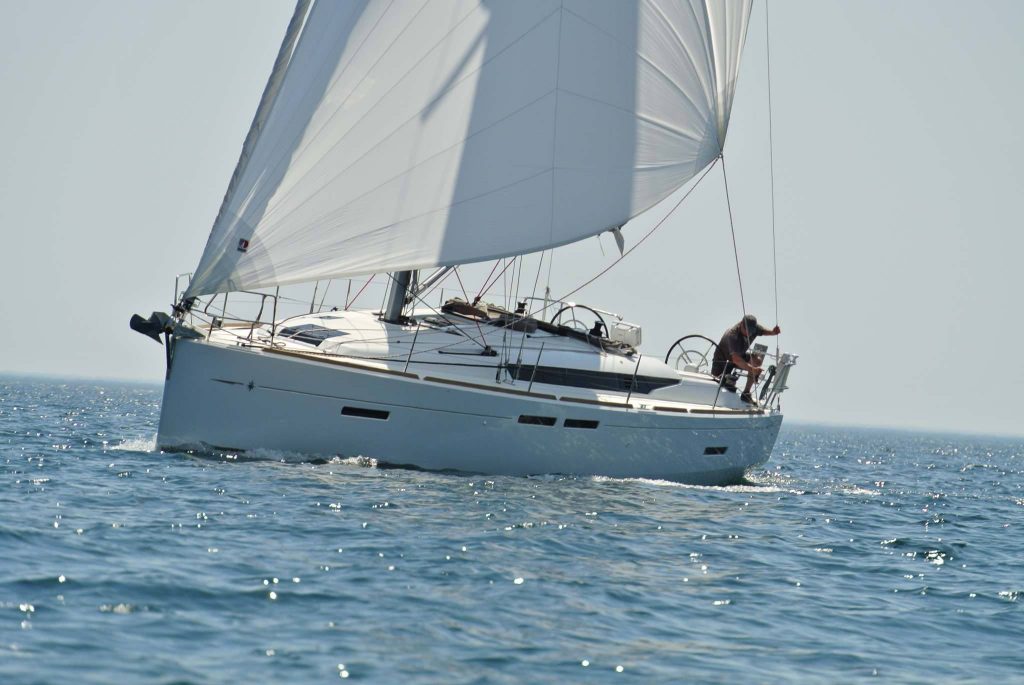 Group Sailing – 50% off
We have scheduled a 5-day group sailing holiday along the south-west coast from 3rd – 8th September. Our group sailing experiences offer an ideal solution for people who would like to sail a little further but don't necessarily have the experience or inclination to head out on their own.  We have a great offer this year with 50% off for the second occupant in your double cabin – a cost-effective way for you to bring along a friend or partner.
There are currently 2 double cabins left on this trip. Details about this particular trip can be found here or by emailing katie@devonsailingexperiences.co.uk.
We currently maintain a 'group sailing' database for individuals who may be interested in booking a cabin onboard our 40' yacht, Bewitched, where they can meet like-minded people and just set sail with a skipper. If you would like your details added to the database (no obligation to book), just reply to this email and let us know. Your personal information will not be passed on to anyone else.
Thank you for your TripAdvisor reviews
We are pleased to say that we are currently rated as Excellent on TripAdvisor. However, to improve our rank in the ratings for Boat Tours and Water Sports, we need more reviews. For a small, family-run business like ours, your feedback is vital. If you have not already done so, please consider writing a short review for TripAdvisor. We know (through talking to you – our guests) the importance of up-to-date online reviews to encourage future bookings, and we truly welcome your feedback as we strive to offer you the best yacht charter in Devon.
Sailing Schedule
Over the summer sailing season, we will be continuously updating our weekend and day sailing schedule. As always, if you can't see a suitable date, do get in touch – we will always do our best to accommodate your requirements.
Follow us on Facebook and Twitter
Follow us on Facebook and Twitter to receive notifications when we update our sailing schedule. Our social media pages offer a great way to keep up-to-date with our latest opportunities and last minute availability.
We also love to hear about your sailing adventures with Devon Sailing Experiences and share them with our guests. If you have any photos you have taken (or stories to tell) from your time onboard one of our yachts, we would like to share them on our social media pages and in our blog posts. We never mention names or dates in our posts, but your photos are great to use alongside our narrative. Please keep in touch and email any you are happy for us to use.
Enjoy the rest of the sailing season. We are looking forward to seeing you soon!