If, like many people, your New Year's resolution for 2018 was to 'try something new', 'have an adventure', 'take more exercise', 'get closer to nature' or 'relax and enjoy life', west-country based Devon Sailing Experiences has the perfect opportunity for you.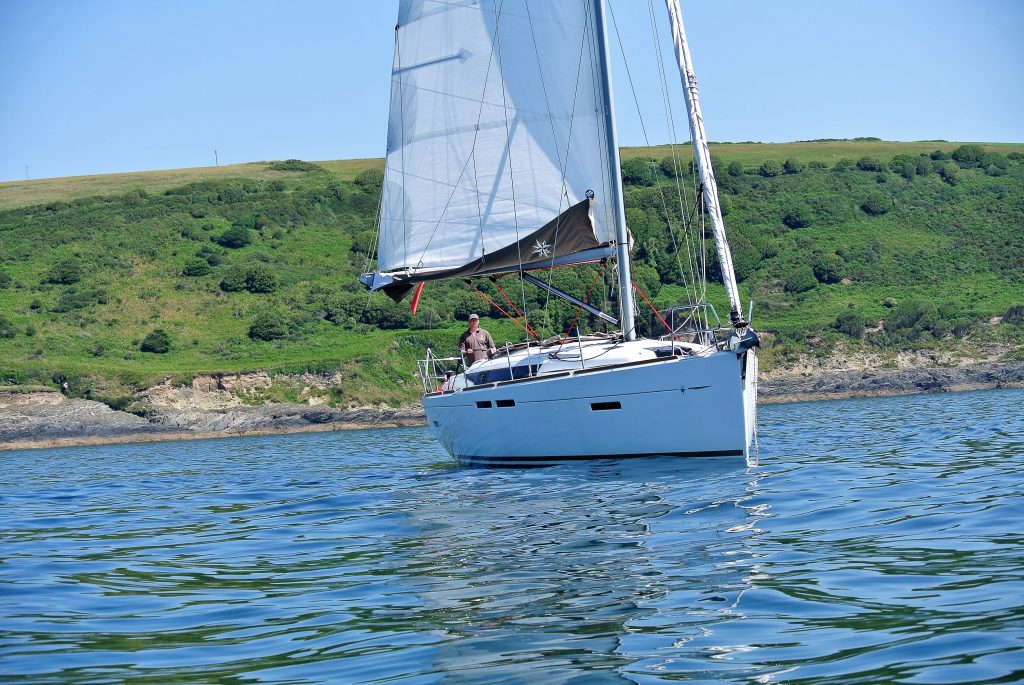 Try something new
Our day sails offer the perfect introduction to sailing for all abilities, so if you have already booked your west-country based holiday for 2018, why not use it as the perfect opportunity to travel to Plymouth for a day out on the water?
Haven't booked your 2018 west-country holiday yet? We can offer bespoke sailing holidays with overnight accommodation aboard out 40' yacht, Bewitched.
Have an adventure
Not only do our sailing experience packages offer the chance to learn a new skill, the discoveries you make under sail are priceless. Whether you find a secluded anchorage that cannot be accessed by road, helm a yacht for the first time or visit a beautiful Cornish or Devonian fishing town, the opportunities for adventure are endless.
Take more exercise
Taking part in one of our sailing experiences offers exercise without even realising. Sailing requires core-stability muscles, so even if you are just standing in the cockpit trying to keep your balance, you will be exercising those muscles (as well as enjoying the view, breathing fresh air and learning a new skill).
Get closer to nature.
Travelling under sail powered by just the wind is as good as it gets. With the beautiful west country coastline always in view and a mackerel line hanging off the back of the yacht, there is nothing more natural than the opportunity to catch and cook your own lunch. If you are particularly lucky, you may spot the pod of dolphins that frequent the area.
In addition to this, we are so lucky to enjoy the South-West Coast Path on our doorstep – it actually passes King Point Marina where our yachts are moored, you know!
Relax and enjoy life
It may take longer to reach your final destination under sail, but as we all know, life is about enjoying that journey. There really is something about the smell and feel of that sea air that makes you breathe more slowly and smile more. If to 'relax and enjoy life' was your New Year's resolution, our weekend sailing experiences to Salcombe or Fowey might be just what you are looking for.