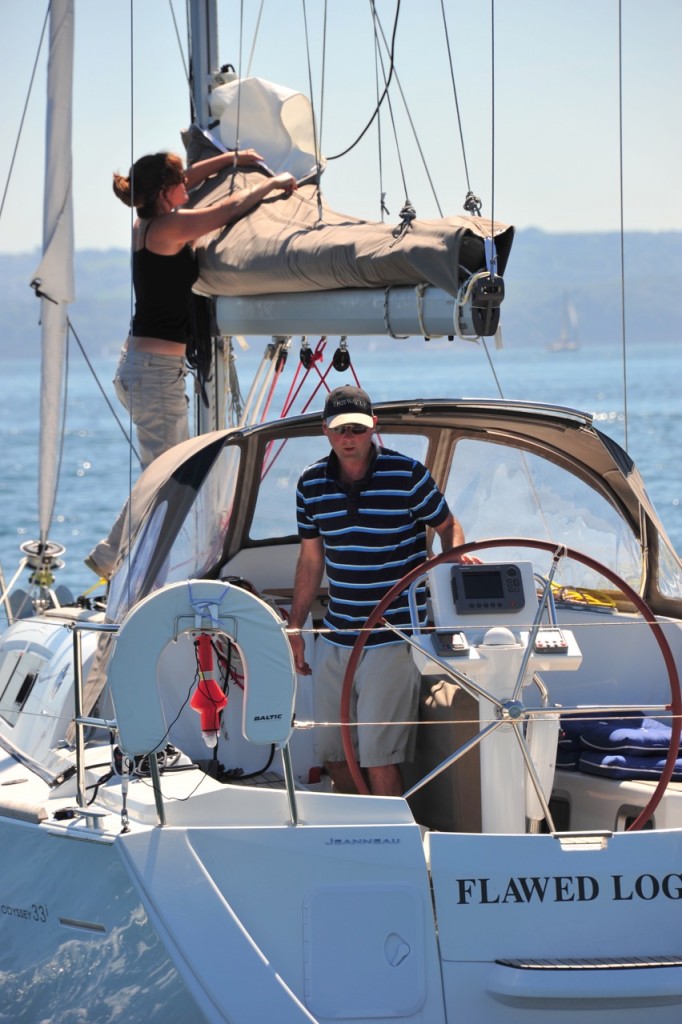 After finding herself single following a split from her long-term partner, Lisa (not her real name) approached the holiday season with dread. She was on her own. Where was she going to go? What was she going to do?
She chose to take to the water with a yacht charter in Devon – and why not?
An adventure sail along the South West coast is a fantastic opportunity for the single traveller, regardless of whether or not they have had previous sailing experience. With a skippered yacht charter on our Jeanneau 409, you can choose how much (or how little) you participate in the sport, whilst visiting beautiful locations along the South Devon coastline. Check out the photos on our website.
An exclusive skippered charter of the yacht guarantees you your own private use of the boat – just you (perhaps your friends) and the skipper onboard. The advantages to this are plenty of space, a choice of cabins and absolute control of the destinations (bar the tide and weather getting in the way). If possible, the skipper will leave the boat in the evenings giving you peace and quiet or time to explore your destination.
A standard skippered yacht charter (or adventure sail) means that others (often those choosing to travel without partners or family) will join you. You will still have your own cabin (one of which is en-suite) but will you'll be with others making up a small group. Advantages of travelling this way include reduced prices, a good atmosphere and new found friends to go for a drink in the local bar.
An active holiday in the beautiful surroundings of Devon on board a 40' yacht – there are so many opportunities for people holidaying or travelling alone.