We were delighted to award RYA Competent Crew certificates to three students who participated in Devon Sailing Experiences' 5-day course in August. Congratulations to everyone who passed under the watchful eye of our Chief Instructor, Tim Sunderland.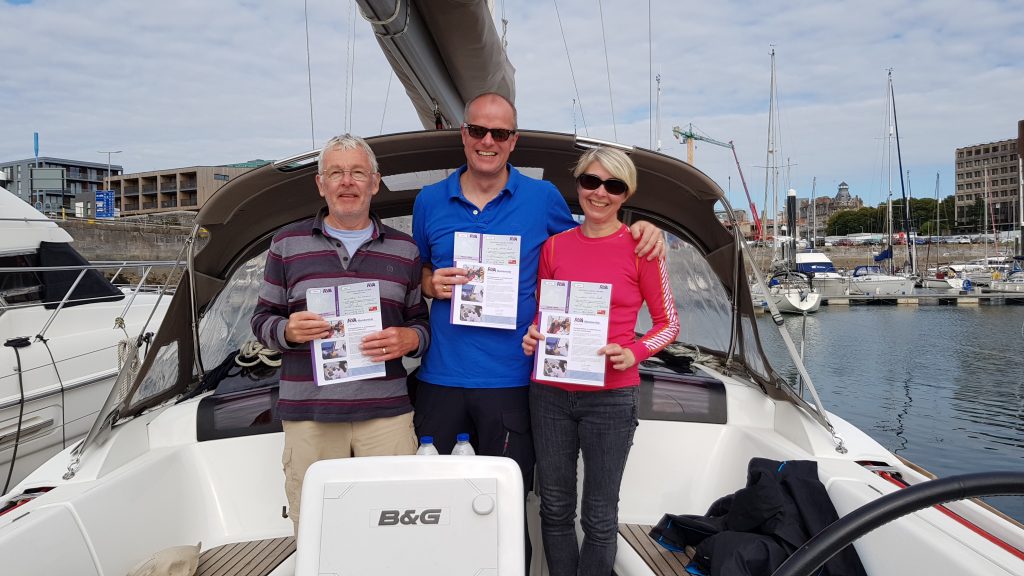 Our students boarded their 42' yacht at 18:00 on Sunday 26th August, where they had plenty of time to settle into their own double cabins and head out together for an evening meal. After a relaxing night aboard the yacht, they set sail on their 5-day training adventure following a safety-briefing and yacht familiarisation.
In addition to learning and improving skills including sail handling, ropework, safety precautions, helming, learning sea terms, rules of the road and customs, they had the opportunity to enjoy the beautiful sailing destinations typical to our local, southwest sailing ground. Such destinations during this particular week included the River Yealm, Fowey, Falmouth, Helford and Plymouth.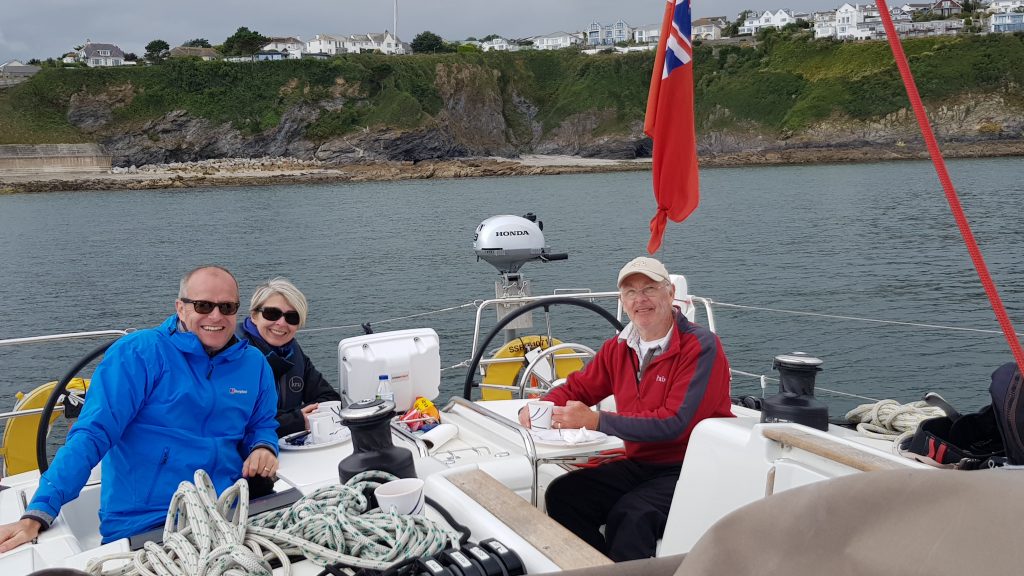 Tim didn't fail to impress our students with his cooking skills in the galley. Our 5-star rated TripAdvisor reviews of our most recent RYA Competent Crew course describe the food as "exceptional" and "of a very high standard" as well as describing our Chief Instructor as a "super chef".
Evening meals consisted of herb-crusted pan-fried salmon in a garlic cream sauce; Spanish chicken and chorizo with a green salad; Chana Masala with raita, rice and naan bread and Carbonara with garlic bread. Tim adds, "All prepared fresh on two burners and a dodgy oven." (Just for the record, the oven is in perfect condition – it just doesn't have 5 burners, double oven and temperature control!)
So, are our students planning to come back for more? Judging from the feedback we received, they have plans to do so. "This has been one of the most enjoyable courses I have attended with our super instructor, Tim" stated one guest.  "I feel enthused to go forward" and "See you soon, I hope" are other quotes received.
Our RYA training courses are scheduled on demand (March – October) subject to availability. We run courses with a minimum of 3 students, maximum 4 to ensure comfort and plenty of hands-on experience. Further information about RYA Competent Crew and RYA Day Skipper can be found on our website. As always, if you would like to know more, just email info@devonsailingexperiences.co.uk or call us on 01754 424514.