The friendly face of Devon Sailing Experiences' skipper and RYA instructor, Mick Chantler, will be gracing the walls of The Box in Plymouth where he will become part of a new exhibition honouring the maritime heritage of Plymouth.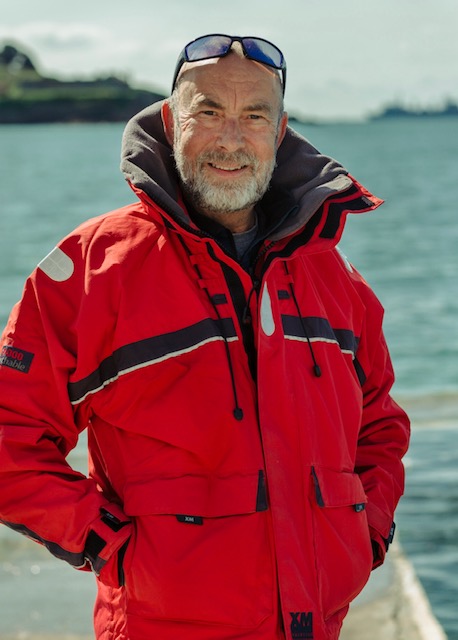 Alice Cooper, Gallery Coordinator of The Box in Plymouth, contacted Devon Sailing Experiences asking for men and women with sea-faring backgrounds who would like to be part of the new display celebrating leisure craft and its importance to the city of Plymouth.
On the day of the photoshoot, Alice was joined by the professional photographer, Dom Moore.
Mick met Alice and Dom at Devil's Point, close to the beautiful Royal William Yard and not far from Devon Sailing Experiences' base location at King Point Marina. This stunning photo was taken by Dom at the tidal pool with Drakes Island and an Royal Fleet Auxiliary vessel at anchor in the background.
Social distancing and common sense prevailed throughout the photoshoot which took place at one of the quiet locations and beautiful outdoor environments which Plymouth has to offer in this coolest little city by the sea (GQ Magazine, 2016).
When asked about his brief modelling experience, Mick said, "I can't see any modelling contracts on the horizon, unless Saga start selling sailing attire!" We disagree, Mick.
The display will be open to the public as soon as current restrictions relating to Covid-19 are lifted and it is safe to visit Devon. We will keep you posted on the progress.