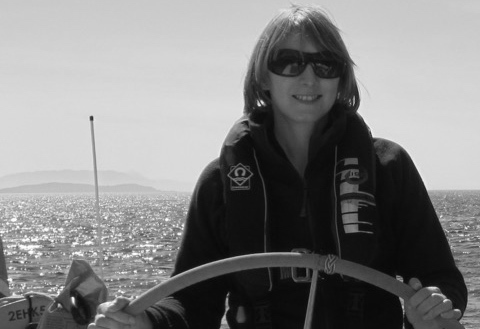 With it being International Women's Day today, it seems like an ideal opportunity to remind you about the wonderful women we have working as part of our small Devon Sailing Experiences team.
We are lucky enough to boast Gail Wright as one of our skippers. Gail has been sailing for over 15 years and is a Commercial Yachtmaster (offshore). She qualified in 2012 following a circumnavigation of the UK. Since then, Gail has spent her time delivering yachts around the UK and Mediterranean. In 2015 she sailed from Barcelona to Mauritius, a journey of 10,000 miles which took 3 months with brief stops in Gibraltar, Las Palmas, Cape Verde and Cape Town. She has been part of Devon Sailing Experiences team in 2016.
She is keen to organise group sailing opportunities for everyone, male or female. However, it is worth noting that with Gail on board (pardon the pun!) it is possible for Devon Sailing Experiences to offer female-only sailing experiences. If you are interested in organising one for you and your friends, family or colleagues, do get in touch.
"Who should I contact?" I hear you ask.
Well, this is a job for our other super-woman. Katie Rich  (katie@devonsailingexperiences.co.uk) organises the bookings, yacht schedules, skippers, provisions, social media, finances and cleaning – a very diverse range of tasks, as you can see. When she is not in the office, she can often be found on the pontoon early in the morning or late in the evening ensuring that the yachts are immaculately prepared and waiting for our guests to arrive.
Thank you, ladies. Your work and skills are always appreciated.