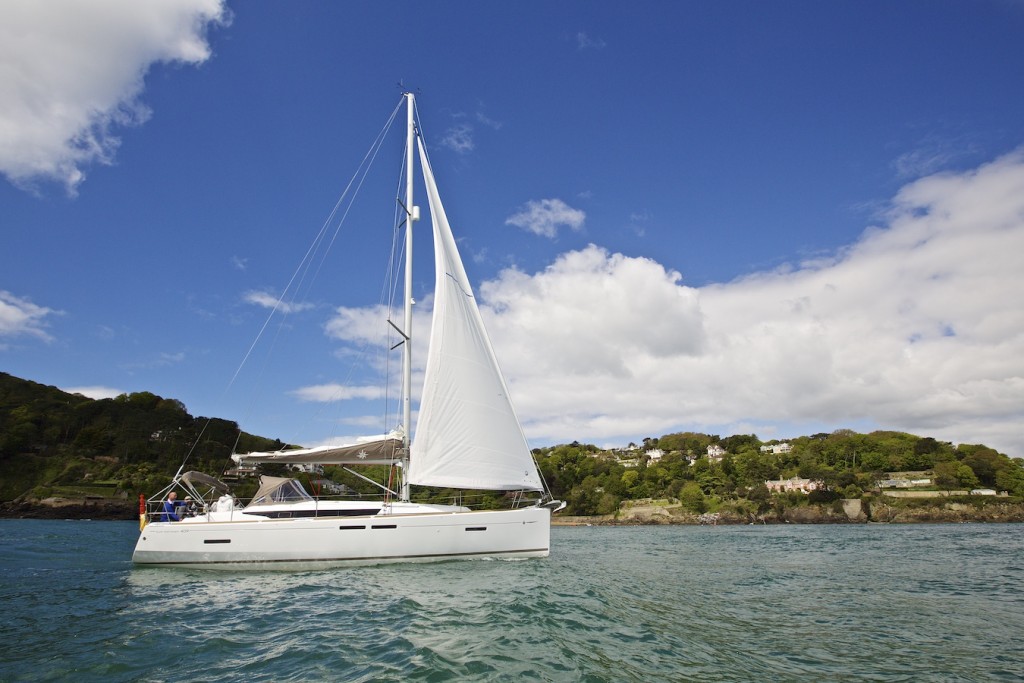 Salcombe is a great destination for boats  (Salcombe Yacht Charter can be busy so try and book early), whether sail or motor. It is well sheltered from every direction except a strong southerly wind, and even then you can shelter in the "bag" and still get access to the town.
During the summer months, the town is positively buzzing with people of all ages. My husband and I used to regularly visit it as a couple before our little one came along: I love the fact that it offers an "exclusive" style feel with a fabulous range of independent and high street shops. We both love the wide selection of pubs and restaurants. We have stayed on one of Devon Sailing Experiences yachts in Salcombe with our 5 year old, too: there is a choice of pristine beaches to take him to that can be safely accessed with him in the tender, as well as a number of pubs with child-friendly beer gardens.
We first bare-boat chartered a yacht from Devon Sailing Experiences when we were on holiday in the South Hams. I would suggest to anyone, if you're staying in the South Hams area then why not charter a yacht from or to Salcombe? Weekend packages and skippered day sails on board their 41′ yacht are available, or perhaps bare boat charter on one of their 36's.
Yacht Charter in Salcombe offers access to bays and anchorages, including a steady day sail to Burgh Island where you can stop off at the ancient Pilchard Inn.
For more information about chartering a yacht in Salcombe or the surrounding area then please drop them an email or phone.  Contact details are at the bottom of the page.