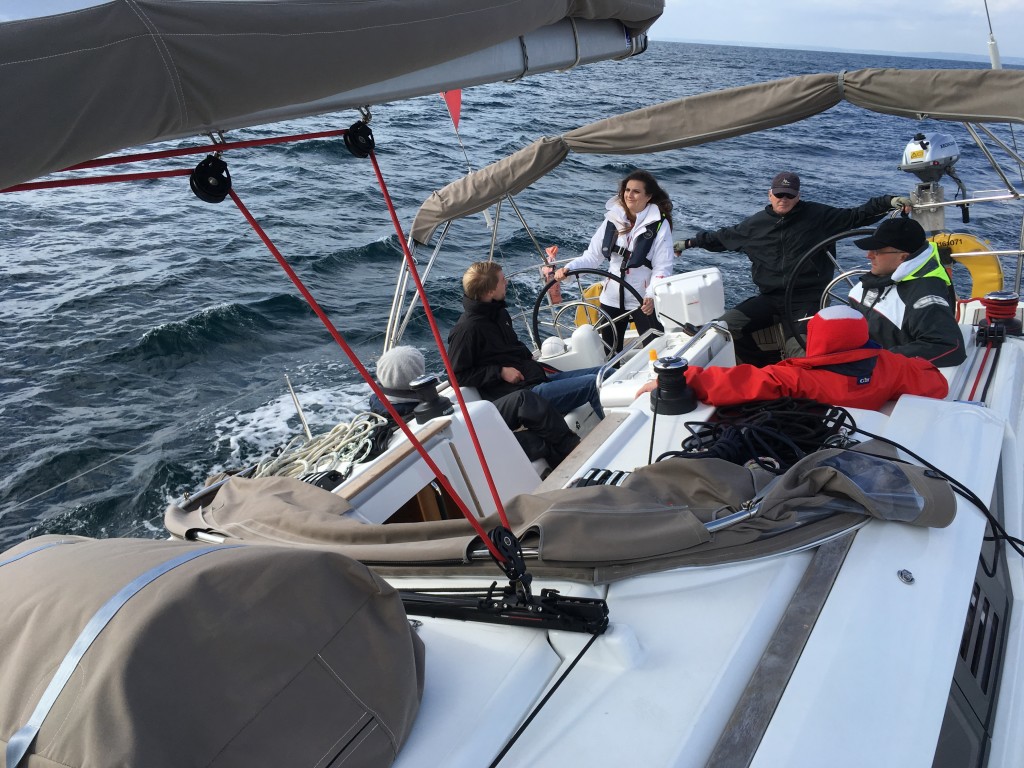 Our 2016 season was the one for sailing adventures. We had lots of potential customers contacting us requesting to join 5 or 7 day skippered charters with the idea of booking a cabin for themselves and sailing with a group. However, it was often difficult to help people achieve their dream sailing adventures in a cost-effective way at the convenience of all our guests. Therefore, we have been working hard to find a way of making this type of sailing experience work for 2017.
We would like to create a database of individuals who would be interested in booking a cabin onboard our 40' yacht, Bewitched, with the aim of meeting like-minded people and just setting sail with a skipper. We will use your contact details to email you to let you know when potential dates for such experiences are available, giving you the opportunity to make up a group and just go!
A typical 5 day sailing adventure would go something like this:
Arrive at King Point Marina on Sunday evening where your skipper will show you to your 41′ yacht, Bewitched. Join the rest of your group for drinks and dinner at The Dock, a wonderful restaurant which overlooks the marina. After a good night sleep on-board the yacht, set sail on Monday for your first destination – Salcombe. On Tuesday, head west to Fowey, followed by Falmouth on Wednesday. A long haul back to the beautiful River Yealm can be achieved on Thursday, followed by a sail around Plymouth Sound on Friday. Return to King Point Marina by 4pm on Friday, with plenty of time to catch your train home for the weekend.
Whether you are an experienced sailor looking to build some miles or just looking to have a fun week on the water – this group skippered-charter is an ideal opportunity. If you would like your details added to our database (no obligation to book), just let us know by emailing katie@devonsailingexperiences.co.uk. Your personal information will not be passed on to anyone else.